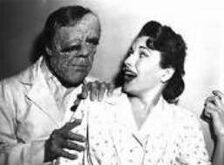 About 'Dr Oetker'
Edit
The man that brought us his original Pizza recipe. Delicious!


In 1887, Dr. Oetker (only known name) had a small business of his own set up just around the corner from the Hospital that he worked at. He'd sell the tastiest Pizza's ever made, the locals loved the special offer of 2 Pizza Pies for €1 and he made a fortune from this.


Dr. Oetker was arrested one morning during his workshift. He was arrested because 3 of his favorite customers died of an unknown poison in their stomach. Bacteria had manifested in their intestines and started to eat away at their vital organs. With Dr. Oetker in questioning, the Police uncovered disturbing news. Dr. Oetkers original recipe consisted of cheese, tomato, basil, spices, human flesh, eyelids, finger nail shavings and the pie base he would cook in human fat, which he would take from the patients at his Hospital. He also told the Police Officers a story, that one mans dying wish was to try the 'Famous Pizza Pie' before he died. Dr. Oetker quickly prepped a pizza base, smoothered it with tomato paste and cheese and then added some Caroline Merchley. This Pizza killed the man he spoke of, but was covered by the fact he was dying already.


Dr. Oetker never worked at his Hospital again and he spent a further 13 years in a crumby Prison. He died serving his 13th year.


Maskee Oetker is Dr. Oetkers son. He never knew he had a son and he will never know now - but Maskee discovered his fathers love for Pizza Pies and was destined to re-establish the famous 'Dr. Oetker'. Many years had passed and nobody remembers the original recipe of these pizzas. Maskee now makes a fortune in his fathers name, just like his Dad did at the very beginning. His business slogan is 'Keeping the the recipe alive!'. Maskee delivers his own shipments and keeps it all confidential. The next time you eat a Dr. Oetker Pizza - Goodluck.